Aside from gate repair, we also offer garage door services. We have already installed and repaired garage doors for numerous customers in the area, for both residential and commercial properties. We work using major name brands, high quality parts and supplies, and advanced equipment. These are what we combine with extensive training and unmatched customer service for a winning project. This formula is what kept our clients coming back whenever they need assistance with their doors.
Residential services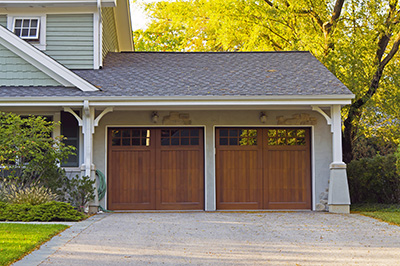 Most homes today use the garage door as the main entry, which is why we understand how important for the door to be durable, safe and secure. It must endure daily wear and tear, plus extreme environmental conditions. Hence, we only recommend garage doors from name brands because we can be sure of its quality. Parts and supplies also come from trusted suppliers. We also have the technology to service simple to complex garage door systems. You can call us for emergency repairs on your garage door. If the springs or cable suddenly breaks, it is best not to fix it yourself because it could be dangerous. If you need assistance with the door opener, we can also help. If you need a new garage door, we can suggest the best one for you. "Gate Repair San Marino" offers the most competitive rates in the industry, making us a leading service provider in the area.
Commercial services
Aside from numerous homeowners, we also have different commercial clients who seek help from us whenever they are having problems with their garage door. They know that we follow strict standards in every work we do. They call us for faulty garage door motors and operators, panel replacement and parts repair. We also offer periodic maintenance so that the door and its parts are regularly checked. This is important especially for commercial properties to prevent repairs. Frequent repairs can delay business operations that can affect productivity. Maintenance ensures every part is working fine, and the system is safe to use.
Emergency services
We also provide 24/7 emergency assistance in case you are troubled by the garage door in the wee hours of the night. Our technicians can come to you promptly and assist you; rest assured you get the same level of expertise we offer at regular hours. They will come equipped with the necessary tools, parts and equipment you need.
We take this business seriously, and we have developed the passion to help everyone in the community to have a reliable gate and garage door system. This is also why with every work we do, we do with dedication by being attentive to our customers. We try to give them what they need and explain what has to be done with for their garage door to be safe and durable at all times. Most of all, "Gate Repair San Marino" never settles for anything less, whether it is a product or service, and we have our numerous customers to attest to that. Contact us anytime you need our help and we would be pleased to serve you.